Enter and Join the Moral Conservatives in the grand cause to save America and the freedoms we enjoy.
This is American and We are proud of Her....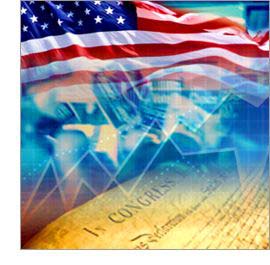 This is not a LIVING document....
It seems this site is getting visitors.....
It has been a while since I have been here, and since the last time that I posted anything here, I have noticed, that from Blog Soldiers blog building site, there have been visitors that have come here.

I guess that I am going to have to start posting here too. Since the last time I posted, when I said that I was starting a radio show on Blog Talk Radio, things have gone well, and both my show and my blog at wordpress have been getting a lot of attention. I do my show every saturday, at noon, eastern daylight time, and my blog has hit over 16,000 hits. So, things are going swimmingly well for both.

I have also started a new project too, that is Tired of the Liberal Rhetoric updates. These are videos that I post to youtube.com and sometimes even post them to my blog at http://elwoodin.wordpress.com.

Come and see them.


The election is getting sickening, as the people who are left to vote for, are really not my cup of tea. And they were chosen before I even had the chance to vote on them. NOT FAIR. Oh well. We only get what we allow ourselves to get.

God Bless America
God Bless our Troops
God Bless my blog, radio show and video listeners, and readers...


-Robert-
Contact information: You can let me know what you think by signing my guestbook and letting others know about my page too. This page will change about every week or two, my blog changes two to three times a week. Enjoy and if you have any ideas for this page, let me know.


The collage photo above, shows the flag, and the constitution, with both under attack by the Islamic Radicals and the Liberal Left of the United States. Let me clear something up here, that no one seems to be picking up on. When I call the Islamic Radicals what I do, I am NOT including the Muslims, as they are a peaceful Religion. But the Islamic Radicals are NOT. They may have come from the same religion, but the Islamic Radicals are an offshoot that has mutated into something vicious and mean. I do NOT INCLUDE the Muslim Religion in this. So stop getting your panties in a wad. The Pope didn't mean the Muslims and neither does the President! I had to say this since everyone doesn't seem to get this little bit of fact!
If you wish to let me know what you think, you can contact me through my email link below, or write to my guestbook, either way I will get your message. Thank you for visiting my site. Hope You come back often.

-Robert-